The 10 Best One Piece Waifus – popular waifu from One Piece is the best for you?
When it comes to choosing a waifu, you want to go for an anime character who is both cute and sexy. One Piece waifus are cute and sexy, but they have their flaws.
But I will only share the bright side with you, for the bad side you should watch the anime.
I've compiled a list of my favorite One Piece waifus to share with you.
Who are the top one piece waifus?
No matter who makes the list of one piece waifus the top 5 will always be Nami, Boa, Robin, Rebecca and Neferatari or Yamato!
Personally, I feel that Robin and Nami should always get the first waifu position.
10 Best One Piece Waifus plus 3 Extra
Nico Robin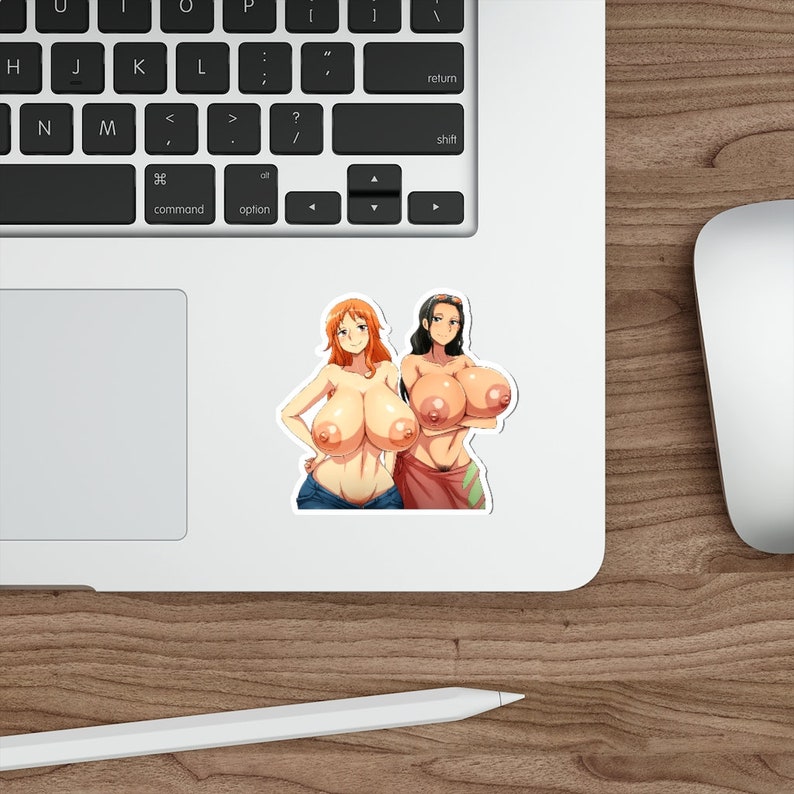 Nico Robin is the most known and popular female character from the anime and manga series, One Piece. She is a member of the Straw Hat Pirates and is known for her beauty, as well as her ability to "bloom" her body parts from anywhere. She always wears stylish outfits that compliment her figure and beauty.
Speaking of beauty her measurements are like this – B99-W59-H89 (39″-23″-35″)
She is also known for her intelligence and ability to reveal big mysteries. She is my favourite character from the show and probably yours as well.
Robin is known as the "Devil Child" due to her tragic past. She was born in a world where she had no friends and experienced nothing but tragedy. However, all that changed when she met the Straw Hats.
The acts of friendship and camaraderie from her new friends shattered the depression that was hanging over her. Luffy even demanded that Robin say the words he wanted to hear.
This led to a powerful and emotional scene of Robin screaming "I want to live!"
Despite the past Robin is a powerful fighter and navigator. She was able to hold her own against CP9 agents and later helped Luffy defeat Enel. With the straw hats, Robin have a strong sense of loyalty and cares deeply for her friends and family. After the events at Water 7, she chose to join Luffy's crew and help him in his fight against the World Government.
Nami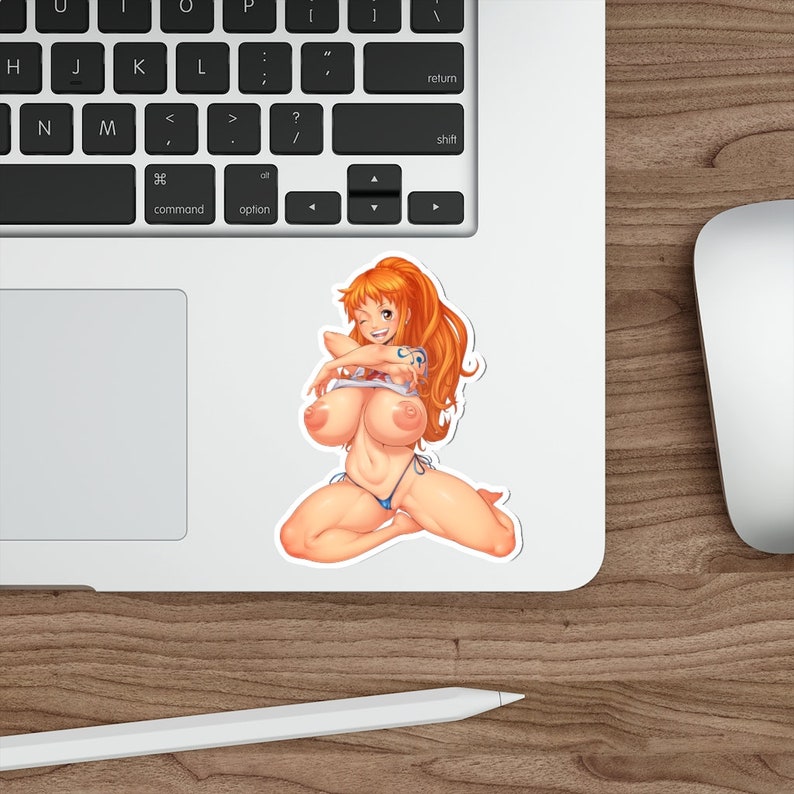 Nami is an amazing character who has an incredible arc that sets One Piece apart from other Shounen series. Her goal is money, and she deceives many people, including Luffy and the other crew members.
She is known as Cat Burglar Nami as well.
Neko lovers might want her in a cat dress as well! If you want to see Nami doing naughty things to you as a digital art then contact me here. I will draw it for ya!
Even if Nami joined the straw hat to loot them, Luffy persists in helping her because he sees the good in her.
Nami is the navigator of Straw Hats and she wants to make a map of the entire world and free her village with all the money she can gather.
Nami is one of the most popular Pirate Waifus on social media. She is known for her beauty and her strength as a pirate. Nami is also one of the best Pirate Waifus, and she will steal your heart away!
If you are curious then as per the official material she measures – B86-W57-H86 (34″-22″-34″).
Boa Hancock
Boa Hancock is one of the most powerful and well-known pirates in the world.
She is a Warlord of the Sea and also known as the Pirate Empress. She is also known as Snake Princess.
You might not like snakes but the way she looks and behaves, you will fall for her for sure! She has a giant snake named Salome, which she can use to constrict her opponents.
She has long black hair and a very beautiful body to match with. She is also very tall.
As per the official measurement info provided by Eiichio Ora – B111-W61-H91 (B 43.7″ – W 24.02″ – H 35.83″).
Her traumatic past makes her strength even deeper and moves her adoration for Luffy from being eye-rolling to, honestly, kind of heartwarming.
Boa Hancock Devil Fruit Power can turn you into stone, she can also throw heart shape things as a long range attack to turn you into stones.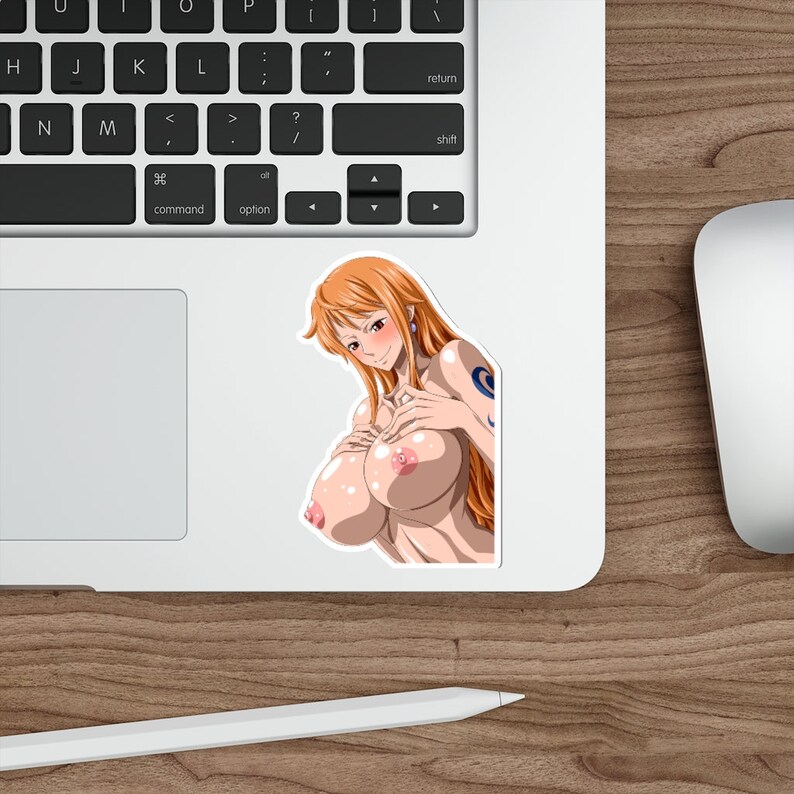 Rebecca
Rebecca is a very strong and determined person. She has faced many challenges in her life, including the death of her parents and living as a gladiator for Doflamingo, but she has never given up. She is also very loyal to her friends and family. Rebecca hates Doflamingo with a passion and will stop at nothing to see him defeated.
During her gladiator days she wore a very revealing armor which will not protect anything but we love that bikini armor, don't we?
Monet
Monet is a cool character designer and also a strong villain.
She was operated to have wings and legs like a Harpy. With her wings she take you miles away, just don't make a fuss or she will drop you.
For the love of uniqueness and mythical beings, she is the top waifu for you.
Monet can be flirty, she can be intelligent and she is a fighter. During her fight with Zoro, she was furious on why he was holding back.
She demands a fair fight and respect.
Nefertari Vivi
She is a princess of the Arabasta kingdom. She joined the straw hats for some time and then left.
Nefertari Vivi is a kind and big-hearted woman who remains a member of the Straw Hats in our hearts even after she left the crew.
She has long wavy light blue hair, with two locks hanging down, one on either side of her head.
Vivi most often wears her hair pulled back into a ponytail, and brown eyes. She has a nice looking body but she almost never wears revealing cloths like Nami and Robin.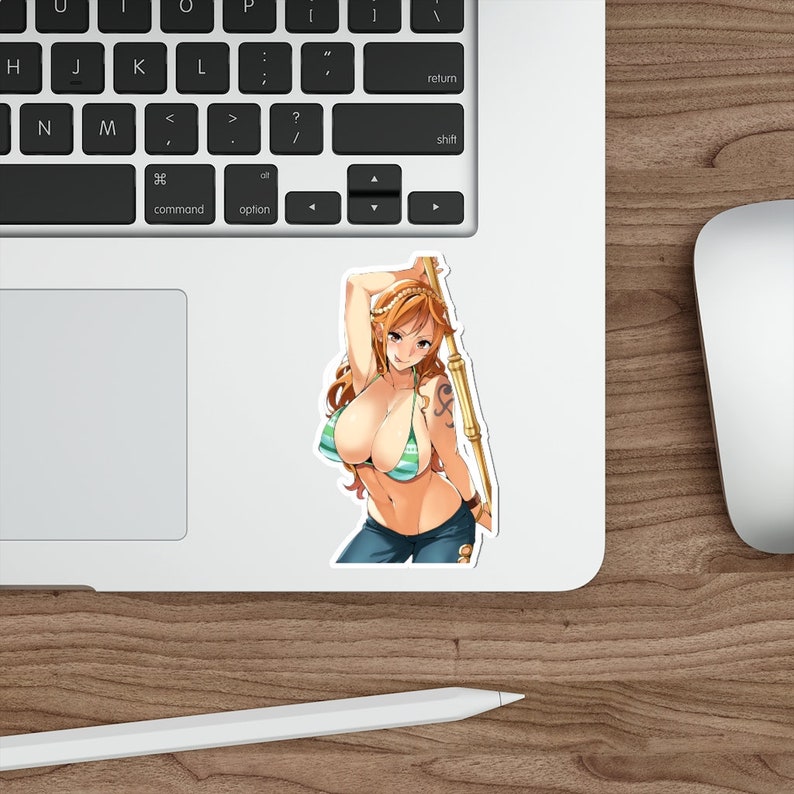 Hina
Hina or Backcage Hina is a tall and slim woman with straight, waist-length pink hair that she wears in a middle part. She has dark brown eyes and wears red lipstick. Hina is sometimes seen smoking a cigarette.
First appearing in Episode 127 in the anime, Hina's first outfit consisted of a burgundy-purple two-piece suit over a white blouse, as well as dark brown shoes and a pair of dark gloves.
Her second outfit consists of a purple shirt with deep neckline and golden motifs on the front, matching long pants, and high-heeled shoes.
She often speaks in third person which can be interesting to some.
Yamato
Yamato is a One Piece female protagonist who, because she ate the Inu Inu no Mi, Model: Okuchi no Makami, can transform into a mythical wolf.
She has two horns on her head as well.
She is strong and has many abilities, making her one of the hottest One Piece Wano female characters. Yamato acts male most of the time but also shows her femininity at times.
Yamato is one of few femme-bodied individuals in the series. Though she does not have the traditional physical strength that other characters rely on, Yamato instead uses her sharp intellect and cunning to get what she wants.
Baby 5
Baby 5 is a pirate from the Happo Navy's 13th leader. She is a young woman of above average height. Baby 5 has a slim but curvaceous well-endowed figure.
This lovely lady is always seen wearing lipstick and a French maid outfit of violet color with white frills.
She loves carrying heavy weapons on her back, including a large rifle, an axe, and a sword. Plus, she's been known to smoke cigarettes on multiple occasions. If you're looking for a fierce pirate waifu, Baby 5 is your girl!
Aphelandra
Aphelandra is a Kuja tribe that became a member during the timeskip. She is an extremely tall woman with childlike facial features and long orange-brown hair.
Aphelandra as a Kuja warrior always carries the large sword.
Aphelandra is notable for wearing scanty attire consisting of blue corset bordered with yellow, a similar blue bikini bottom, white cape, and plumed morion-type helmet with cheek guards and the Kuja emblem embossed on the front.
She is a large woman wearing tiny clothes. And we do not mind it at all.
Additionally, she has been shown to respond to orders in a militaristic manner by suddenly standing straight and using a right-handed salute.
Viola
Viola is the crown princess of Dressrosa and the second daughter of the Riku Family. She is slender, well-endowed, and light olive-skinned woman of average height. Viola wears her long, slightly wavy dark brown hair pulled back and held in place by a rose, with a lock hanging to the left of her face.
In case you're wondering, yes, there is a Pirate Waifu. And her name is Viola. You can find her and all the other waifus on the Here are the Pirate Waifus to take your heart away!
Koala
Koala is a character from the manga and anime "One Piece". She was originally kidnapped at the age of 8 and sold into slavery. However, she eventually escaped to an island with Sun Pirates.
Koala is a 23-year-old woman who, after reaching maturity, began to grow taller (though she is still rather short at 160 cm). She also became slim and curvaceous with a pronounced hourglass figure.